Looking for an easy delicious chicken recipe that the kids will love? This honey sesame chicken is perfect! Tastes like it's straight out of a Chinese-American restaurant!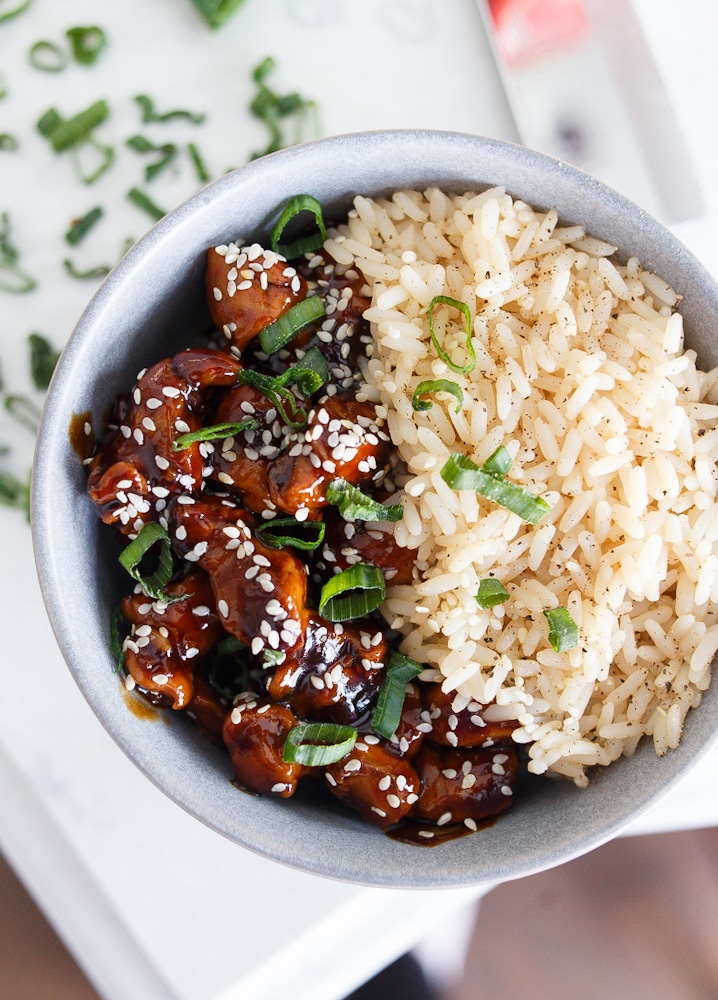 This sauce is so simple to make, just whisk the ingredients together in a bowl before adding to the cooked chicken.
I originally made this recipe using one I found on the net but it called or a LOT of sugar, honey and ketchup. I think this would have been a little TOO sweet, especially for my tastes so I decided to make my own recipe that has just the right amount of sweetness.
What you will need to make honey sesame chicken
honey
brown sugar
sesame oil
soy sauce
minced garlic
ketchup
rice wine vinegar
cornstarch
chicken
A few tips and tricks when making this sesame honey chicken
When adding the cornstarch to the sauce mixture, you'll notice that there may be pieces of cornstarch even after mixing. Thats normal and there's two ways to get rid of them.. 1) Wait until you put it on the chicken – the heat will dissolve the cornstarch. 2) Whisk vigarously.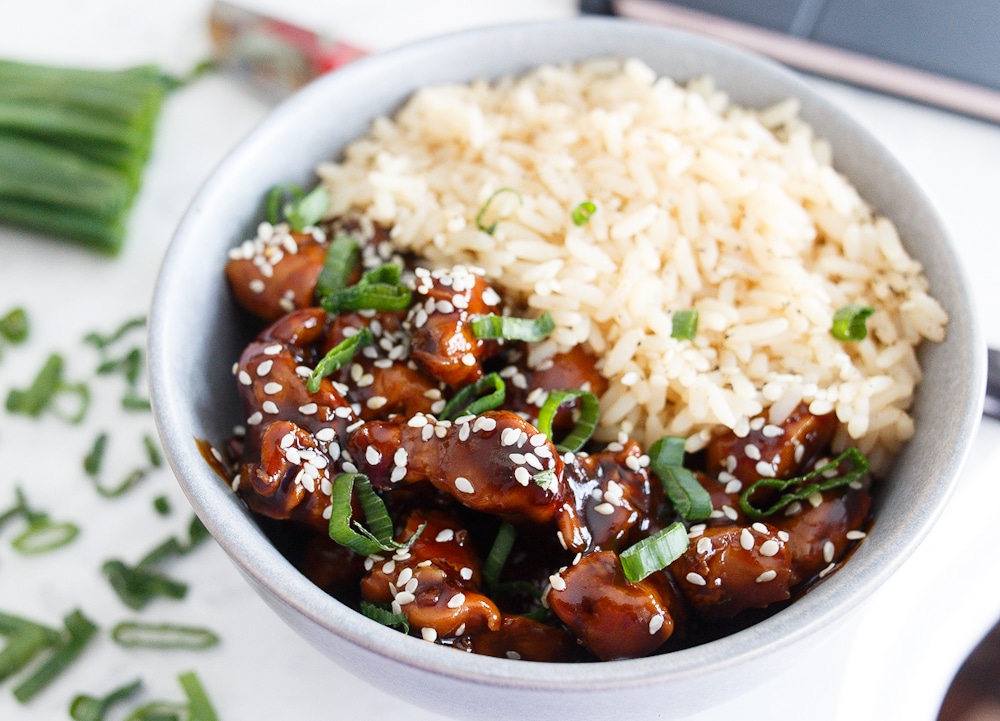 You will note that the cornstarch doesn't automatically thicken the sauce. In fact once the cornstarch is added to the sauce, it will still be fairly liquidy but once you put it on heat the sauce will begin to thicken up. So don't fret if you find the sauce is liquidy. It's normal!
When you are cooking the sauce down – stir frequently so that it doesn't burn to the bottom of the pan and continues to coat all the chicken.
I dont think I can say much more than this – it's really a simple recipe!!!
Make sure to try my Italian Sausage and Orzo one pan recipe!
If you are looking for low carb recipes – check out my other website The Hungry Elephant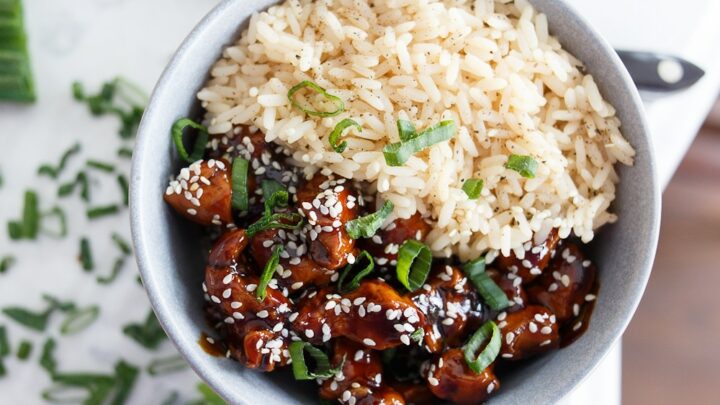 Yield:

6
Honey Sesame Chicken
Super simple honey sesame chicken. Just pour the sauce over the chicken and voila!
Ingredients
3 chicken breasts - chopped
1/4 cup rice wine vinegar
3/4 cups soy sauce
1 tbsp minced garlic
1 tsp sesame oil
1/3 cup honey
1/4 cup ketchup
1/3 cup brown sugar
2 tbsp cornstarch
2 tbsp olive oil
sesame seeds and green onions for garnish
Instructions
In a pan over medium heat, add the olive oil and raw chicken.
Saute until cooked evenly.
While the chicken is cooking, mix together the rest of the ingredients and whisk until the corn starch has been dissolved.
Once the chicken is cooked, pour in the sauce.
Bring to a boil and cook for 7-10 minutes until the sauce has thickened up.
Serve with some green onions and sesame seeds.