When I say I cooked the BEST one pot chicken and rice – I mean it. It was SO so good and I am not exaggerating. The rice was incredibly flavourful and the chicken was cooked to perfection. I highly recommend this easy one pan meal.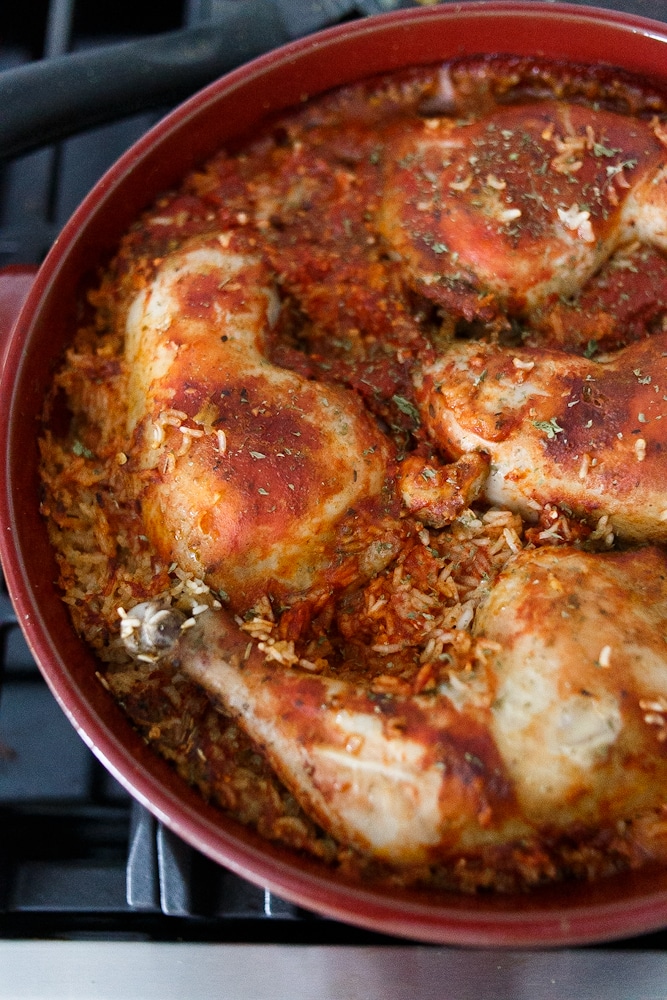 I believe what makes this taste so good is not only the tomato sauce but the not-so-secret boullion cube I put in the rice. It adds a boost of flavour and all the salt you need. Now I will say, if you are sensitive to salt, or if you are trying to cut down – you can omit the boullion cube or you can half it.
What you will need to make this one pot chicken and rice
4 chicken legs
Rice
Garlic
Paprika
Italian seasoning
Cumin
Chilli flakes
Parsley
Boullion cube (chicken)
Chicken broth
Tomato juice
Salt and Pepper
Now you can choose any kind of chicken legs you want – I like to use bone-in and with skin because… well let's face it.. the skin tastes amazing. Especially so crispy!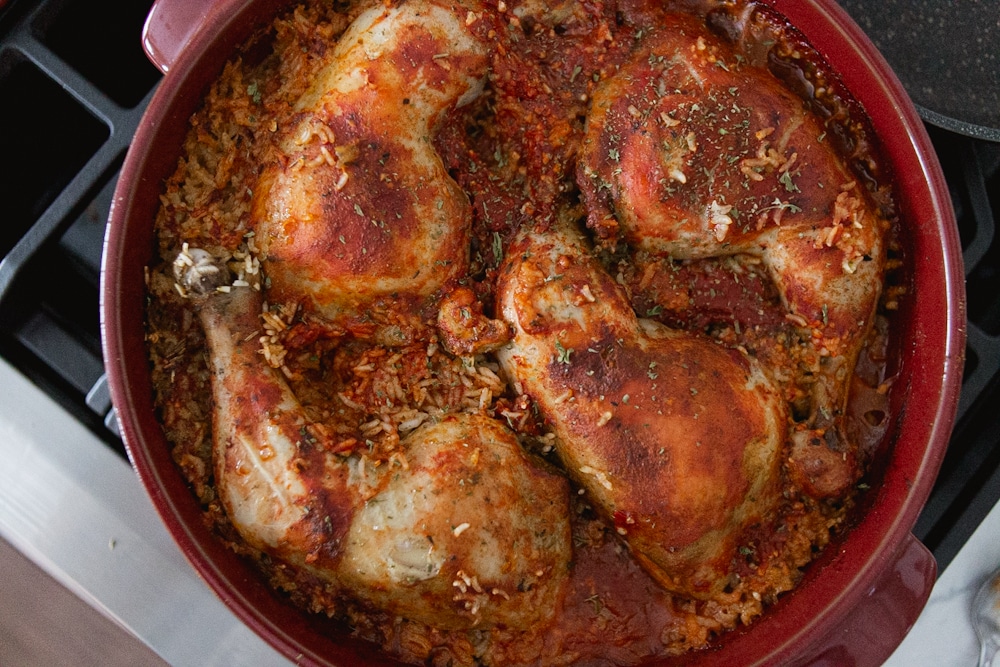 How to prep and make this one pan chicken
The first thing you want to do is to prep that rice – wash it if you feel so inclined (or don't) and place it into a deep oven-safe pot. Like a French oven or Dutch oven.
The rest is fairly simple – top with the chicken, season the meat and rice, add in the liquid and bake!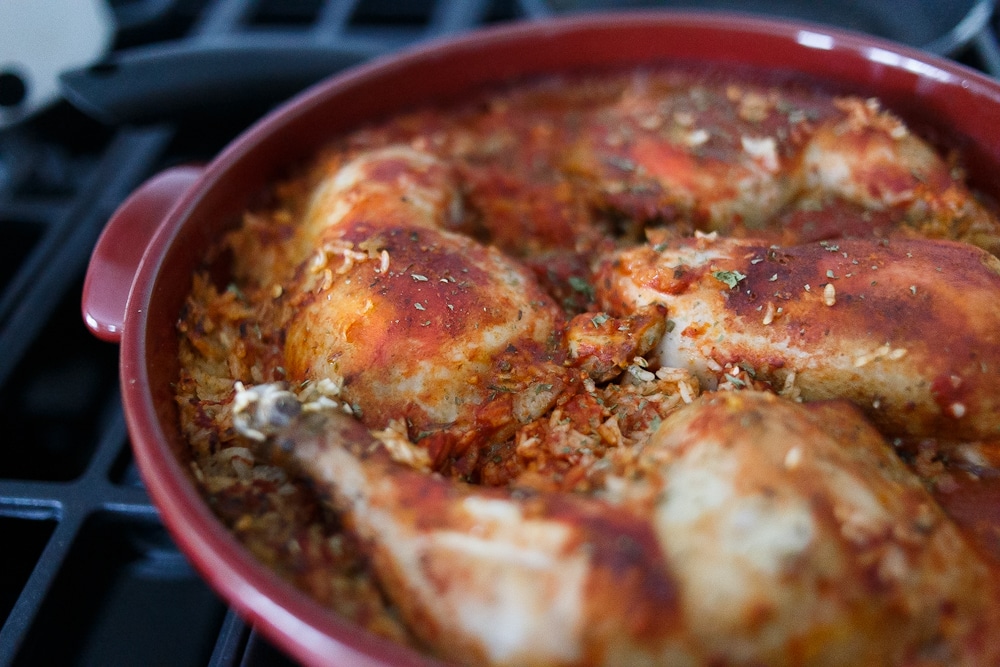 You won't regret this one pot chicken and rice at all. I highly recommend!
If you want to check out similar recipes but low carb – take a gander at The Hungry Elephant.
Did you try it? Let me know in the comments below or on my instagram!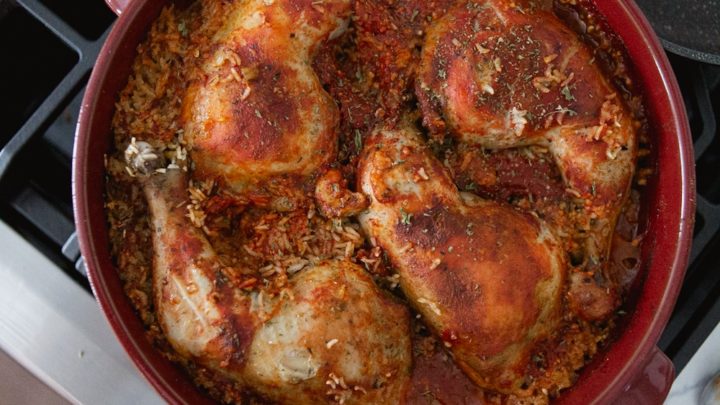 Yield:

4-5
One Pot Chicken and Rice
This one pot chicken and rice is so easy to make and it truly is so incredibly delicious. Just place the ingredints in a pan and bake!
Ingredients
1 tsp cumin
2 tsp Italian seasoning
1 tbsp paprika
1/2 tsp chilli flakes
1 tbsp parsley
1/4 tsp salt
1/4 tsp pepper
1 tbsp minced garlic
1 chicken boullion cube
1 1/2 cups rice
4 chicken legs
1.5 cups (350ml) chicken broth
1.5 cups (350ml) tomato juice
Instructions
In a small bowl, mix together the herbs and spices.
Pour the rice into a Dutch or French oven.
Top with your chicken legs.
Sprinkle all the seasoning you mixed together onto the chicken and rice. Mix it up so that the chicken is covered in the seasoning and all the extras are mixed up with the rice.
Crush and sprinkle the boullion cube over the rice. (Use half or no boullion if sensitive to salt)
Add and mix in the garlic
Pour in the tomato juice and chicken broth.
Cover and bake for 1 hour 10 minutes at 350F
After an hour, take off the lid and broil until the top of the chicken is a golden brown. Should be 5-7 minutes.
Serve and enjoy!