Whether you call it eetch, itch or metch, it all comes down to bulgur with tomato and herbs. It is so incredibly delicious but what if we made quinoa eetch instead? I tried that today and I had to admit, it was pretty damn good.. and vegan!!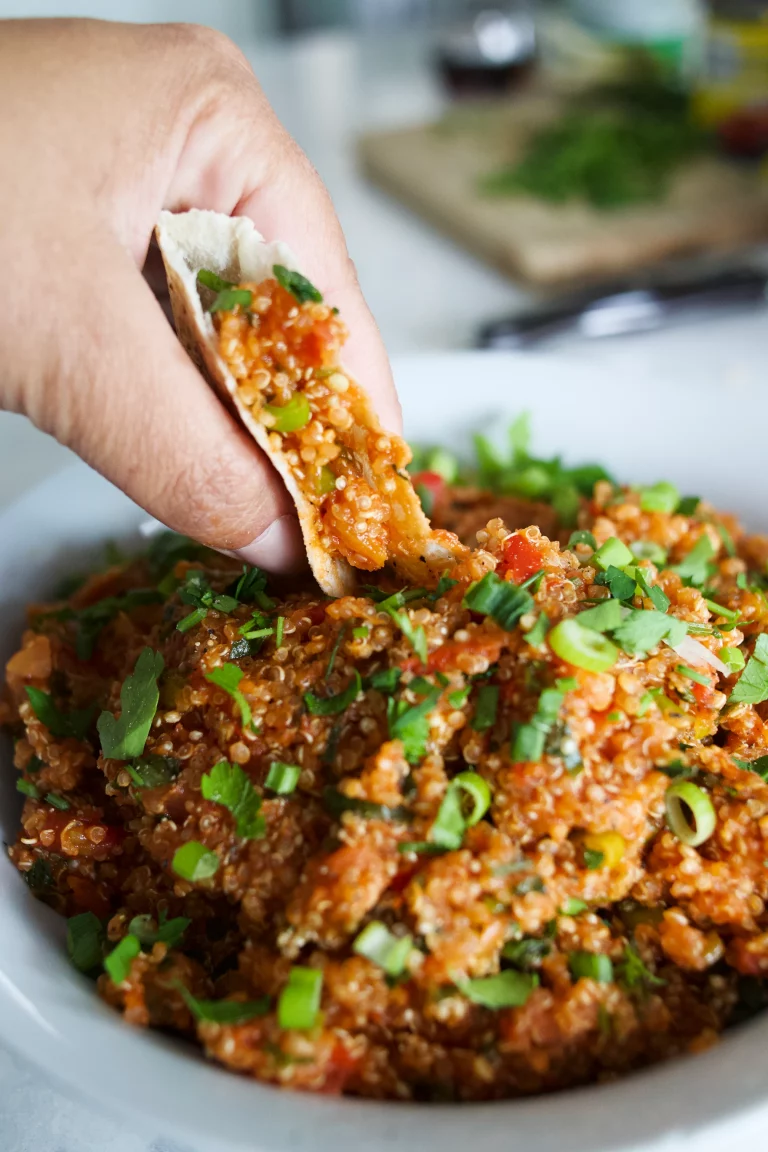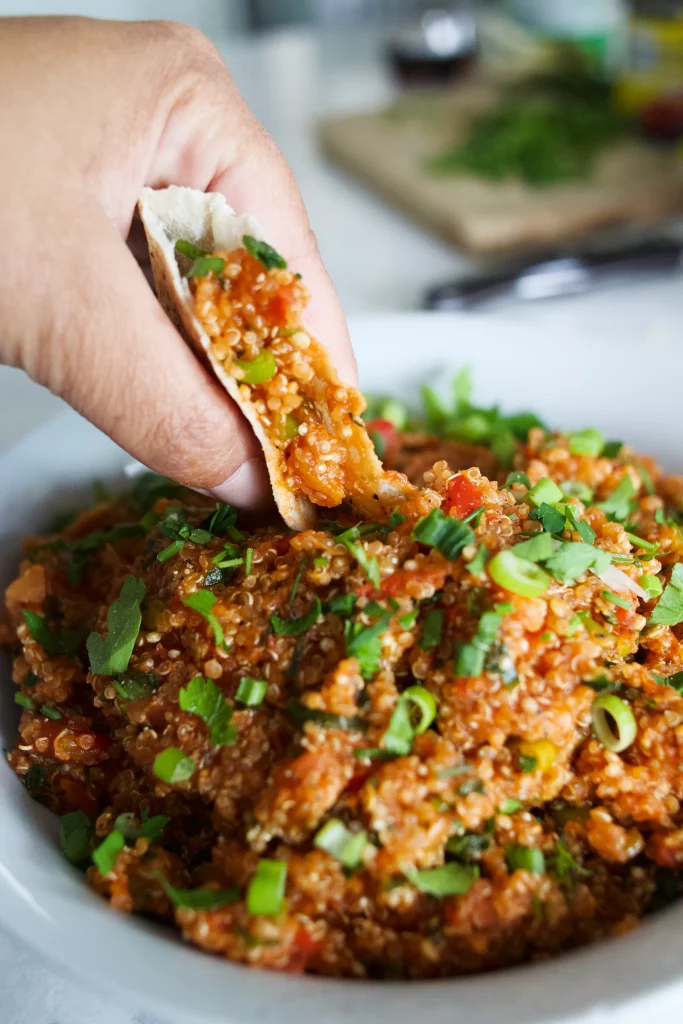 As I continue to work my way through several Armenian recipes, I wanted to try one that could be whipped together in under an hour. This eetch recipe worked out just right. It's so simple and the majority of the time is spent prepping the ingredients and then the actual cooking itself.
Now I would say that this quinoa salad doesn't *LOOK* appetizing. It kind of looks like raw meet with herbs in it, right!? But look past all that and it is refreshing and full of protein.
What you will need to make eetch
Quinoa
Tomato paste
Diced Tomatoes
Onion
Red Pepper
Garlic
Paprika
Cumin
Olive oil
Mint
Parsley
Salt & pepper
Lemon Juice
Green Onion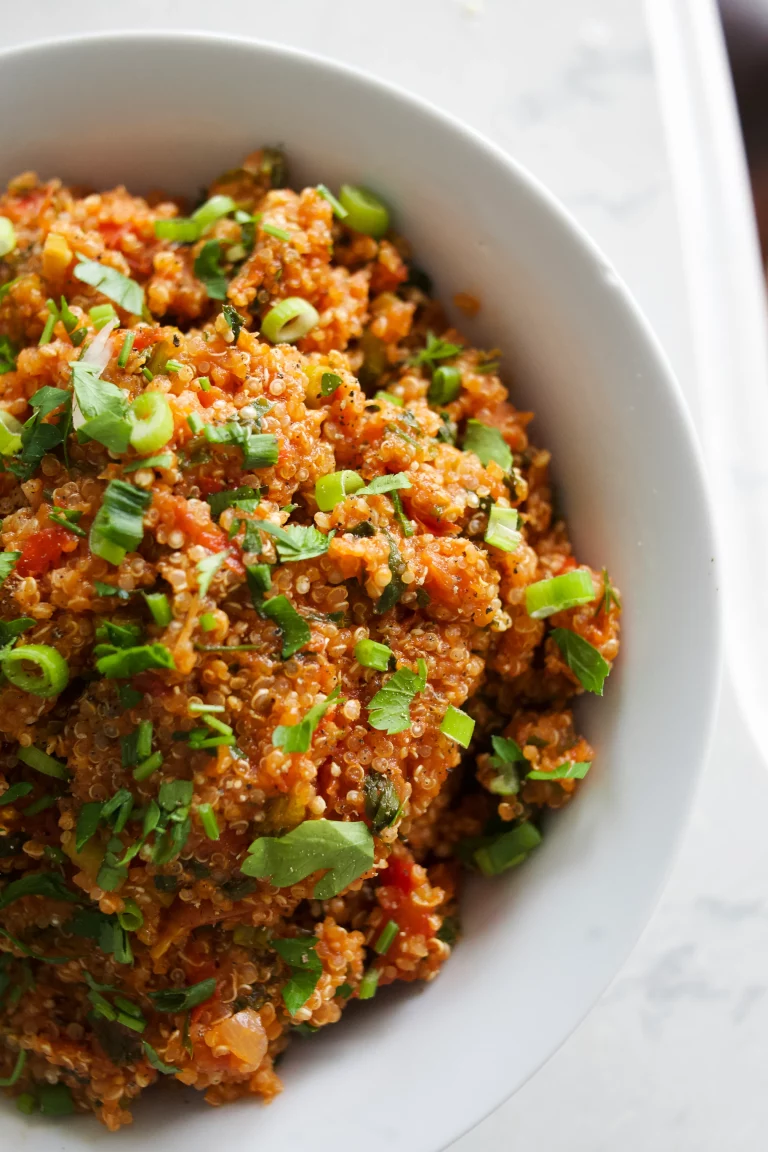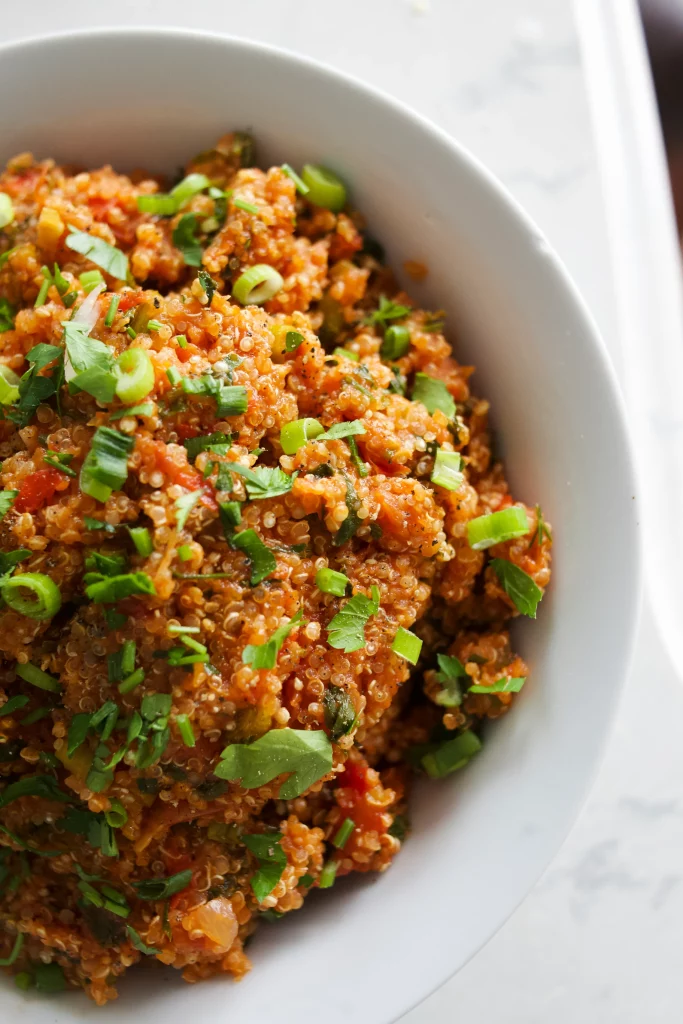 Before I start throwing this on the stove, I like to use a food processor to blend together the onion, garlic and red pepper. That way there won't be large chunks of the vegetables in the final dish.
Using quinoa for this recipe is a *bit* healthier. Quinoa is full of protein, while bulgur is made of wheat and higher in carbs. If you want more low carb recipes – make sure to check out my other website The Hungry Elephant
Making eetch is so simple and I really hope you enjoy this recipe.
Make sure to check out my other Armenian recipes – click here.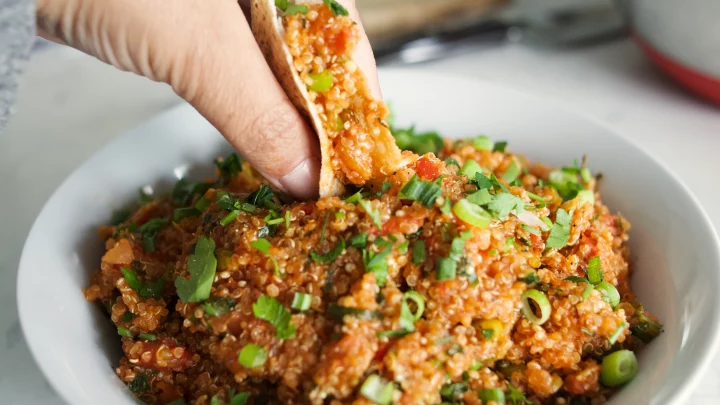 Quinoa Eetch (Armenian Tomato Herb Salad)
A refreshing quinoa salad. Armenian Eetch is usually made with bulgur but today we made it with white quinoa.
Ingredients
1 cup white quinoa
1 medium onion - chopped
1 red pepper - chopped
4 cloves of garlic
1 tbsp olive oil
3 tbsp tomato paste
1 can (400g can) diced tomatoes
1/2 cup green onion - chopped finely
1/2 bunch parsley - chopped finely
5-6 mint leaves - finely chopped
2 tbsp lemon juice
1/4 tsp cumin
1/2 tsp paprika
3/4 cup water
salt & pepper
Instructions
In a food processor, blend together the onion, red pepper and garlic.
Place a deep pot over medium heat and pour in the 2 tbsp of olive oil.
Pour in the onion, pepper, garlic mixture and stir. Cook for 2-3 minutes.
Add in the tomato paste and diced tomatoes.
Season with the paprika, cumin and some salt and pepper.
While you bring the tomato mixture to a boil, rinse your quinoa for 30 seconds using a fine mesh sieve.
Once the tomato mixture is boiling, pour in the quinoa and mix thoroughly.
Add in a 3/4 cup of water and again, bring to a boil.
Cover the pot and turn the heat down to low.
Cook for 15-20 minutes until the quinoa has doubled in size and soaked up the water.
Take it off heat and stir in the parsley, mint, green onions and lemon juice.
You can eat it warm or let it cool before putting it in the fridge.
Serve with lettuce for wrapping or some pita bread.