Lately I have been obsessed with spicy potatoes – specifically batata harra. This is a Lebanese potato recipe that is honestly so so good and incredibly easy to make.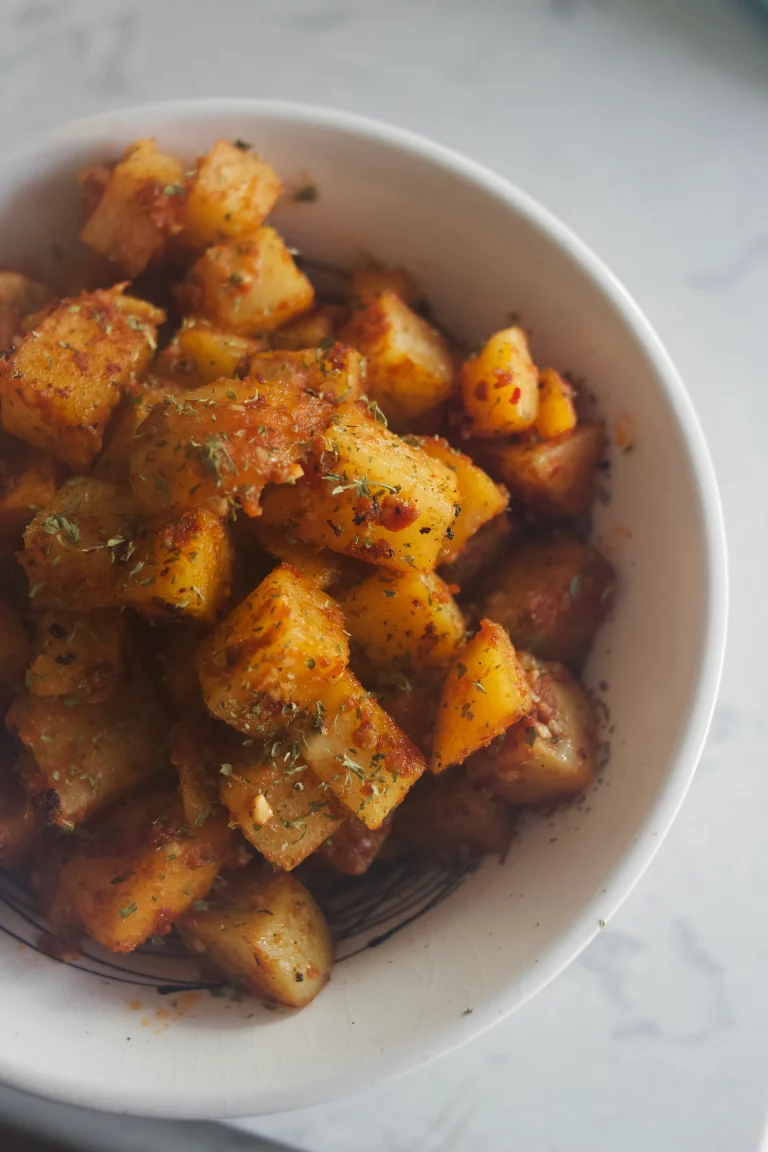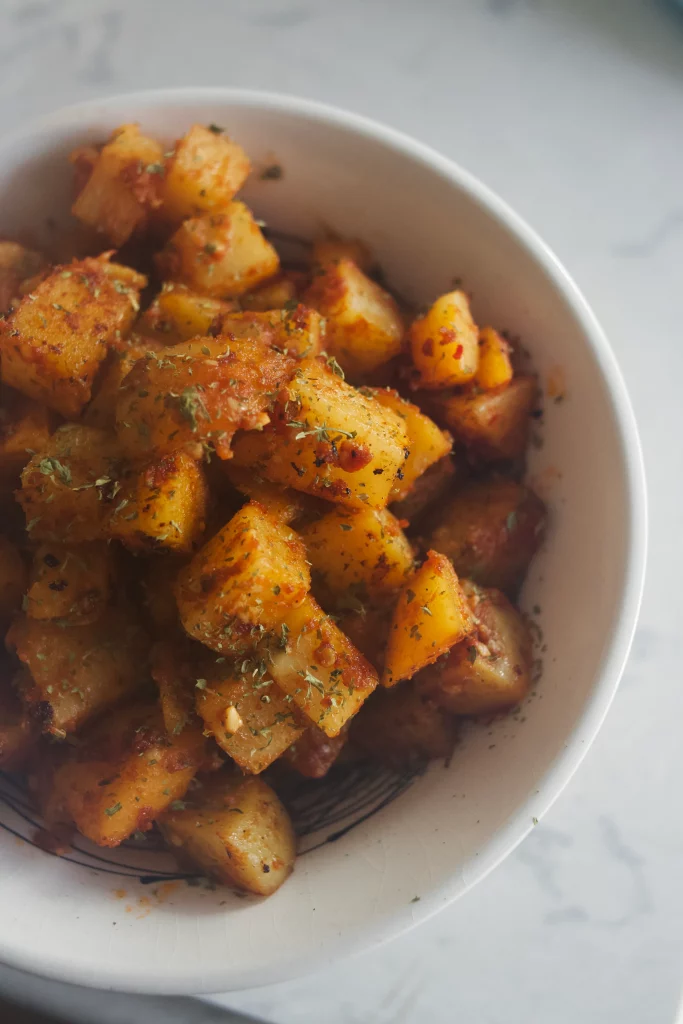 Originally I tried these at a restaurant thats around the Greater Toronto Area called Paramount. It might be around Canada but I'm not entirely sure. Either way – these potatoes are savoury and crunchy at the same time. I LOVED them.
This recipe originated in Lebanon – batata harra, which means 'spicy potatoes' in Arabic, can be found in most Lebanese restaurants at varying degrees of heat.
Batata harra is usually deep fried until nice and crispy before sauted in the sauce but sometimes they are also roasted. I took an easier route and quickly microwaved the potatoes ahead of time so that cook time is minimal.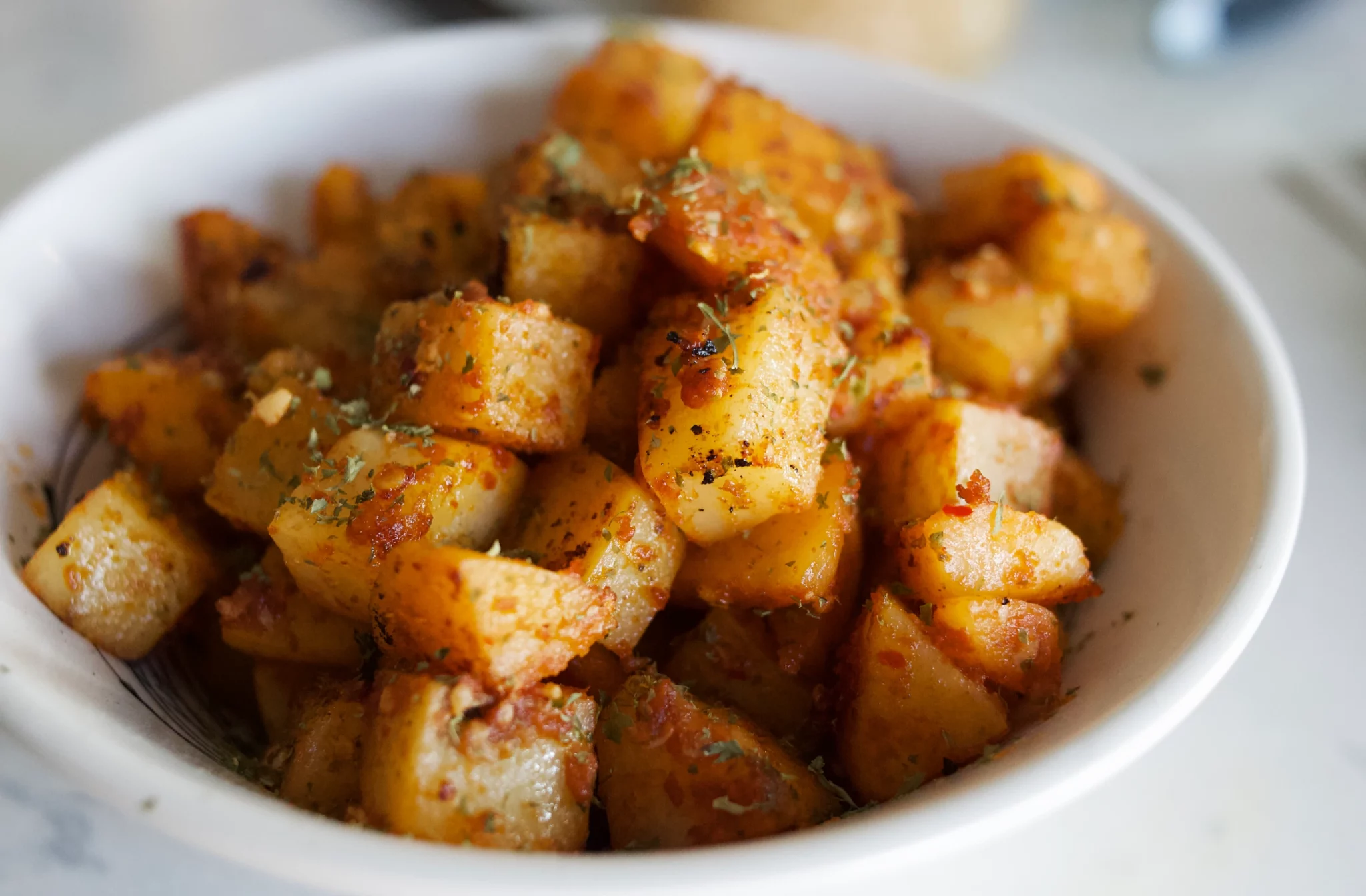 What you will need to make Batata Harra:
Russet potatoes
Butter (or olive oil)
Tomato paste
Minced garlic
Paprika
Chilli flakes
Lemon juice
Parsley
Cilantro
When I made this recipe, I used a Hungarian paprika paste. It is SO incredibly spicy, so I only used a little and omitted the chilli flakes. If you don't have Hungarian paprika paste, the chilli flakes will be enough spice.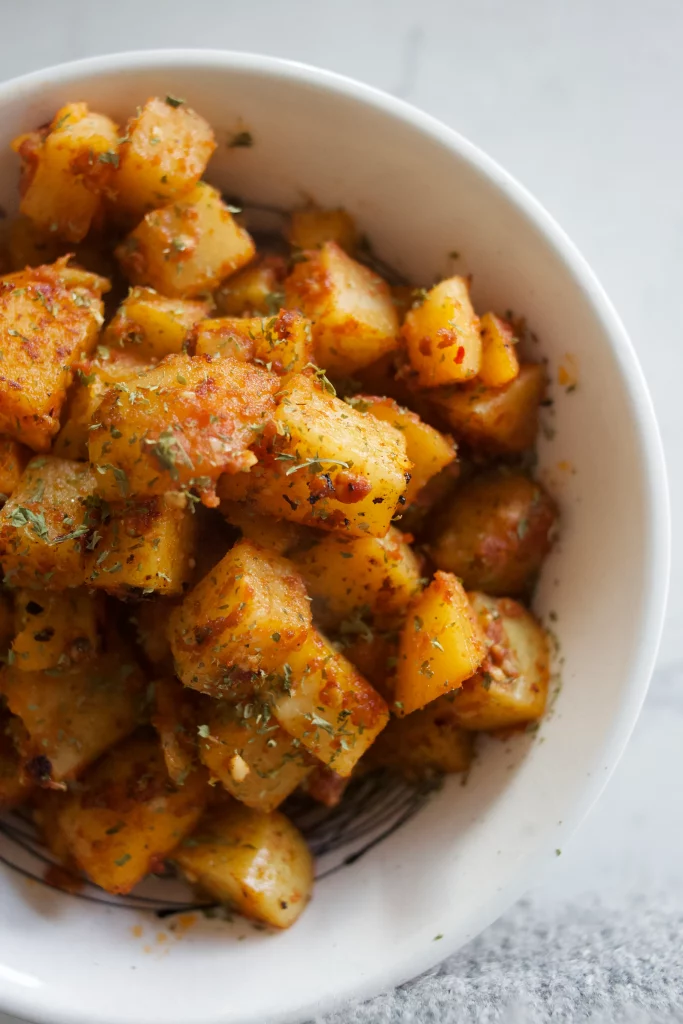 I also used butter instead of olive oil to give it a bit extra taste, but again – to make it without butter – olive oil will also work.
Honestly these potatoes are such a great side dish! They will be perfect with a meat main course like pork chops or lamb. You can also have them for a nice little snack.
If you like this recipe – make sure to check out my Middle Eastern pizza recipe here.
If you want to check out some low carb recipes – check out my other website The Hungry Elephant.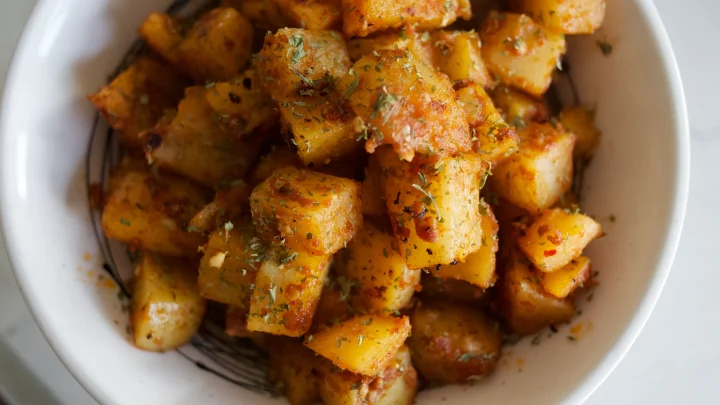 Spicy Potatoes | Batata Harra
Potatoes with a twist - these Lebanese spicy potatoes are perfect. Topped with coriander and lemon juice for a fresh kick.
Ingredients
2 Russet potatoes - peeled and cubed
2 tbsp butter (or an oil that has a high smoke point)
2 tbsp minced garlic
3 tbsp tomato paste
2 tsp paprika
1 tsp chilli flakes
1/2 tsp cumin
1/2 cup parsley & coriander - chopped (or 1 tbsp of each if dried)
2 tbsp lemon juice
salt/pepper
Instructions
Once your potatoes are peeled and cubed - you can either place them in a microwavable bowl and cook on high for 5-6 minutes OR roast in the oven at 400 for 30ish minutes.
While the potatoes are cooking, melt the butter in a pan over medium heat
Add in the garlic, tomato paste, paprika, cumin, chilli flakes, salt, pepper and lemon juice.
Once the potatoes are done, pour them into the spicy garlic mixture and coat all the potatoes with the mix.
Cook for an additional 5-6 minutes until the potatoes get a little crispy on the outside.
Take off the heat, stir in the parsley and coriander.
Eat!