To make a long story short – I was on vacation the last two weeks in wonderful Nova Scotia, Canada. While I was there I had this amazing whipped feta appetizer alongside roasted tomatoes and bread. It was DELIGHTFUL. So of course, when I returned, I had to attempt to make it myself – and boy was it worth it.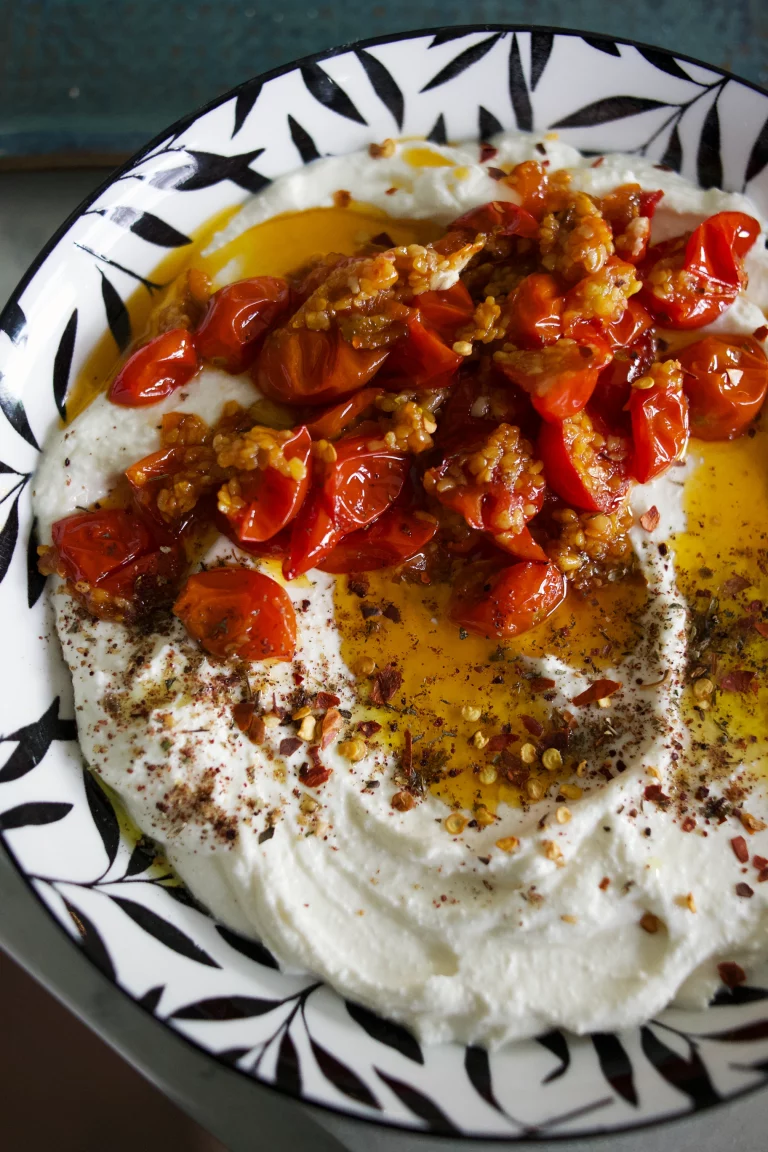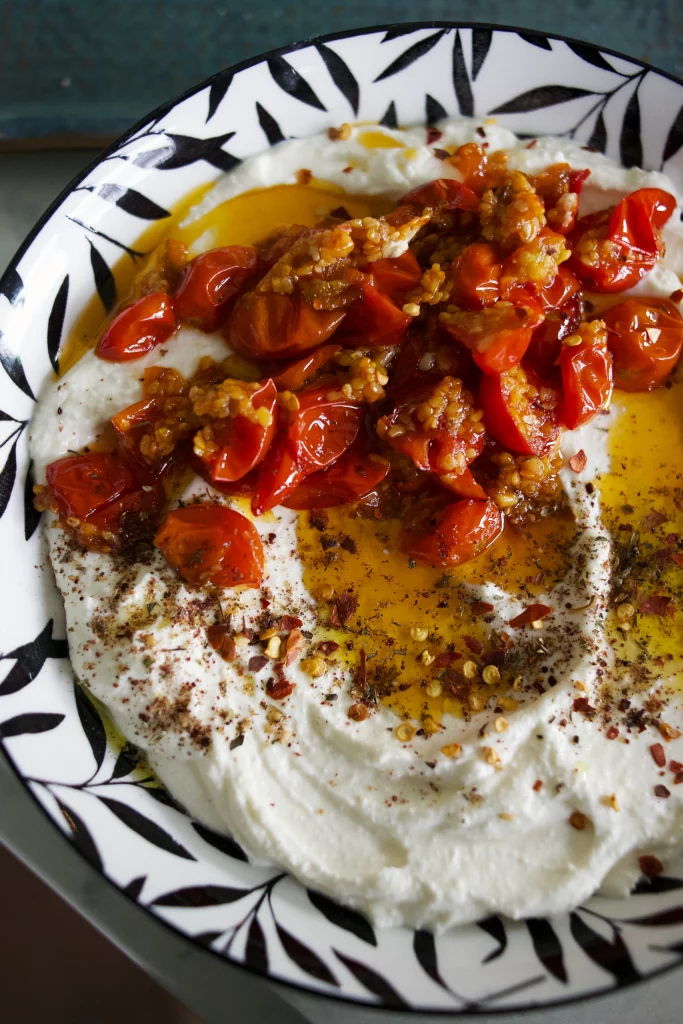 This appetizer is light, fluffy and perfect to serve if you want to impress your guests.
What you will need to make whipped feta:
To make whipped feta – obviously, you will need some feta cheese but you will also need a smooth liquid – I used a mixture of sour cream, cream cheese and a little milk. It whipped up really nice!
Most people make this in a food processor – but I don't have one so I used an immersion blender – it starts off a bit tough but once you add the other liquids, it starts to smooth right out.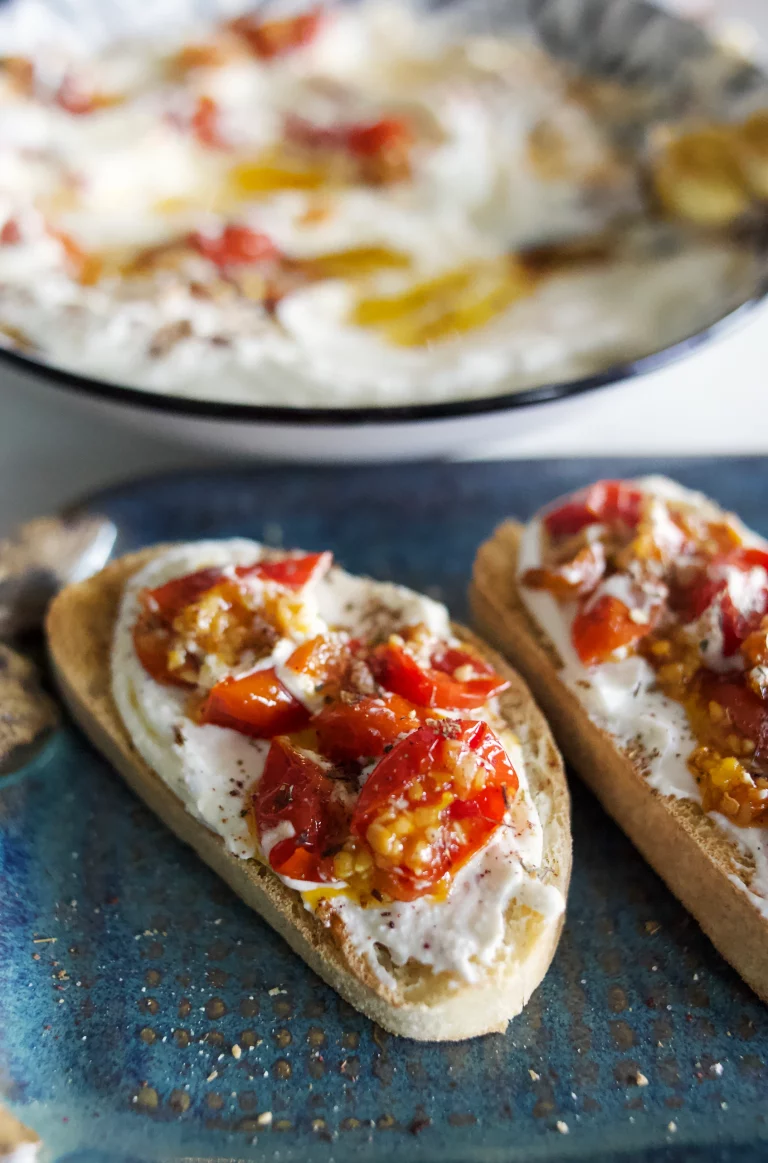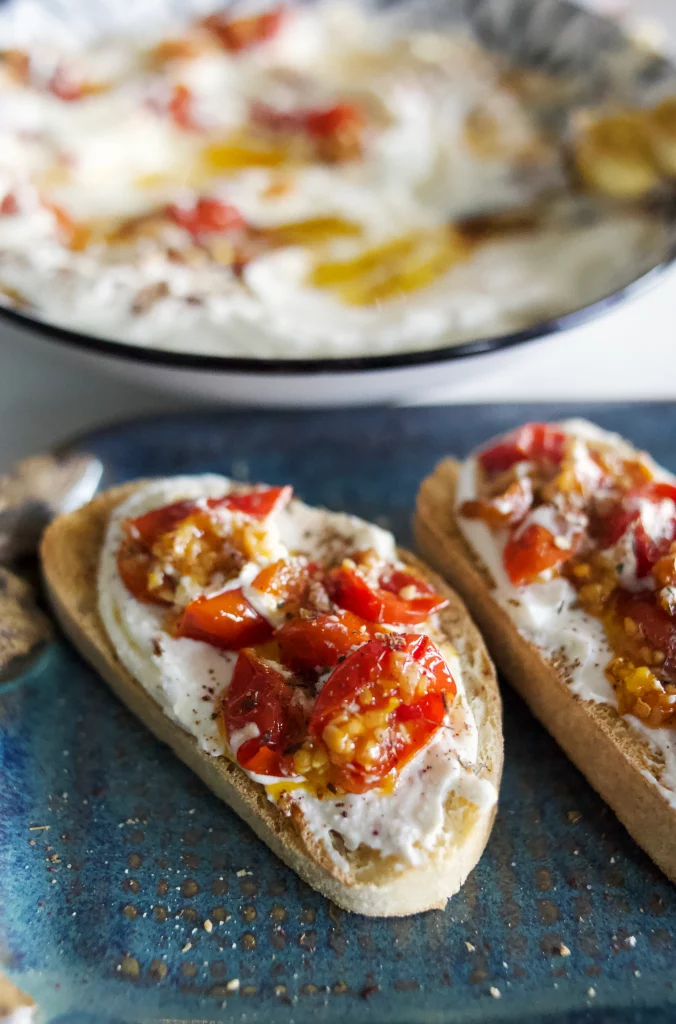 Now if you have a high powdered food processor – you may be able to get it really really smooth.. but most attempts you will find it is a bit grainy with unmixed feta. This is totally normal and it definitely does NOT take away from the taste BUT if want it really smooth – push the whipped feta through a sieve.
I didn't mind mine a little grainy.
I threw this on top of some toasted ciabatta and it was the perfect mid-day snack!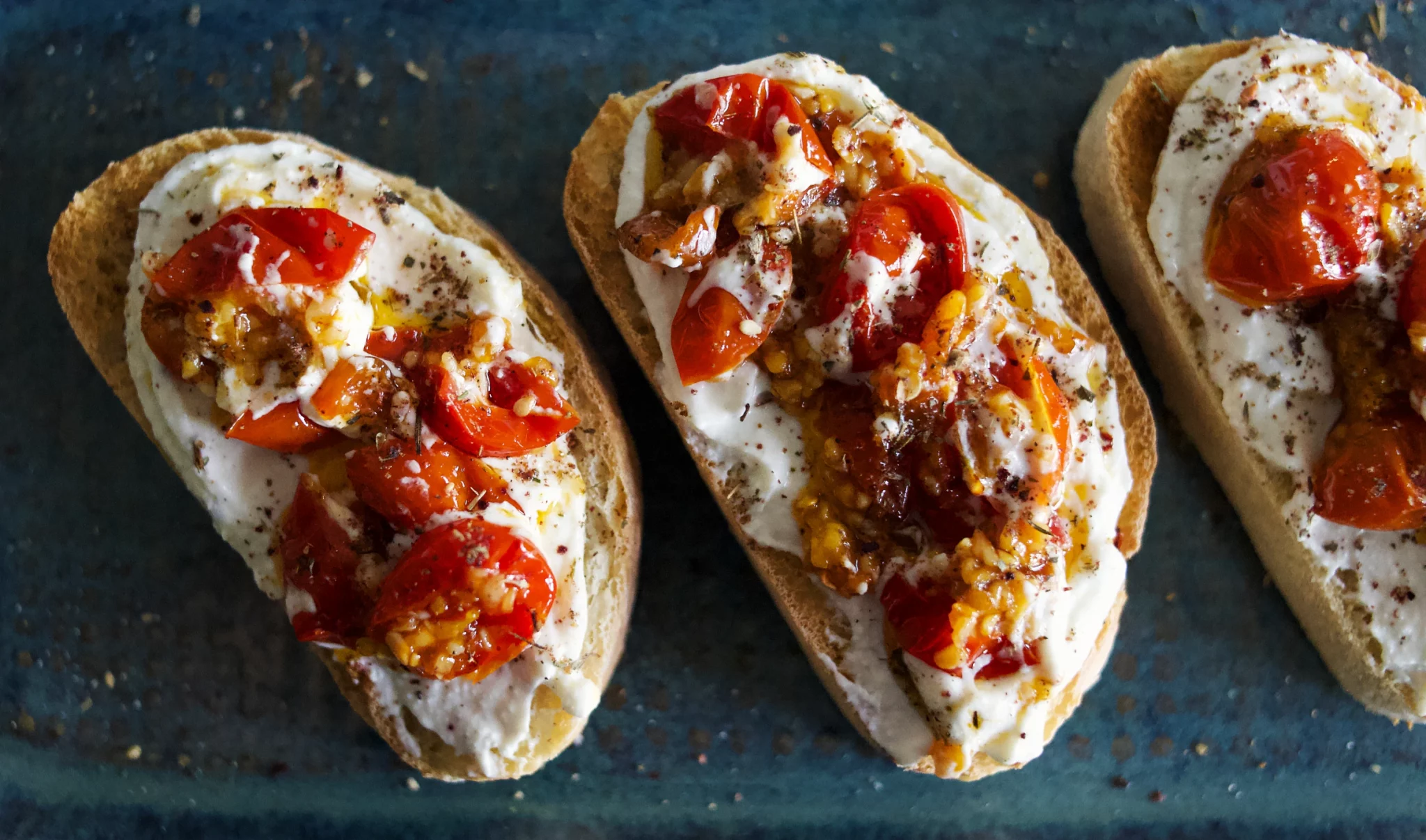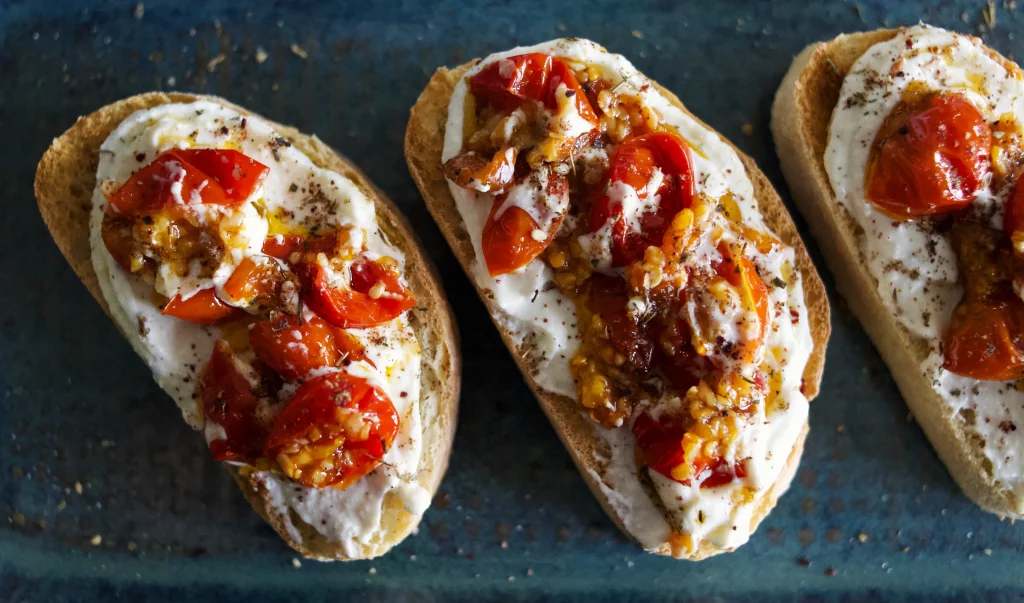 Using homegrown ingredients will make this extra tasty!
I can't believe the tomatoes I used for this whipped feta are from the garden. No GMO's no pesticides, just love and attention as they grew.
There's something about using homegrown ingredients – they taste so much better!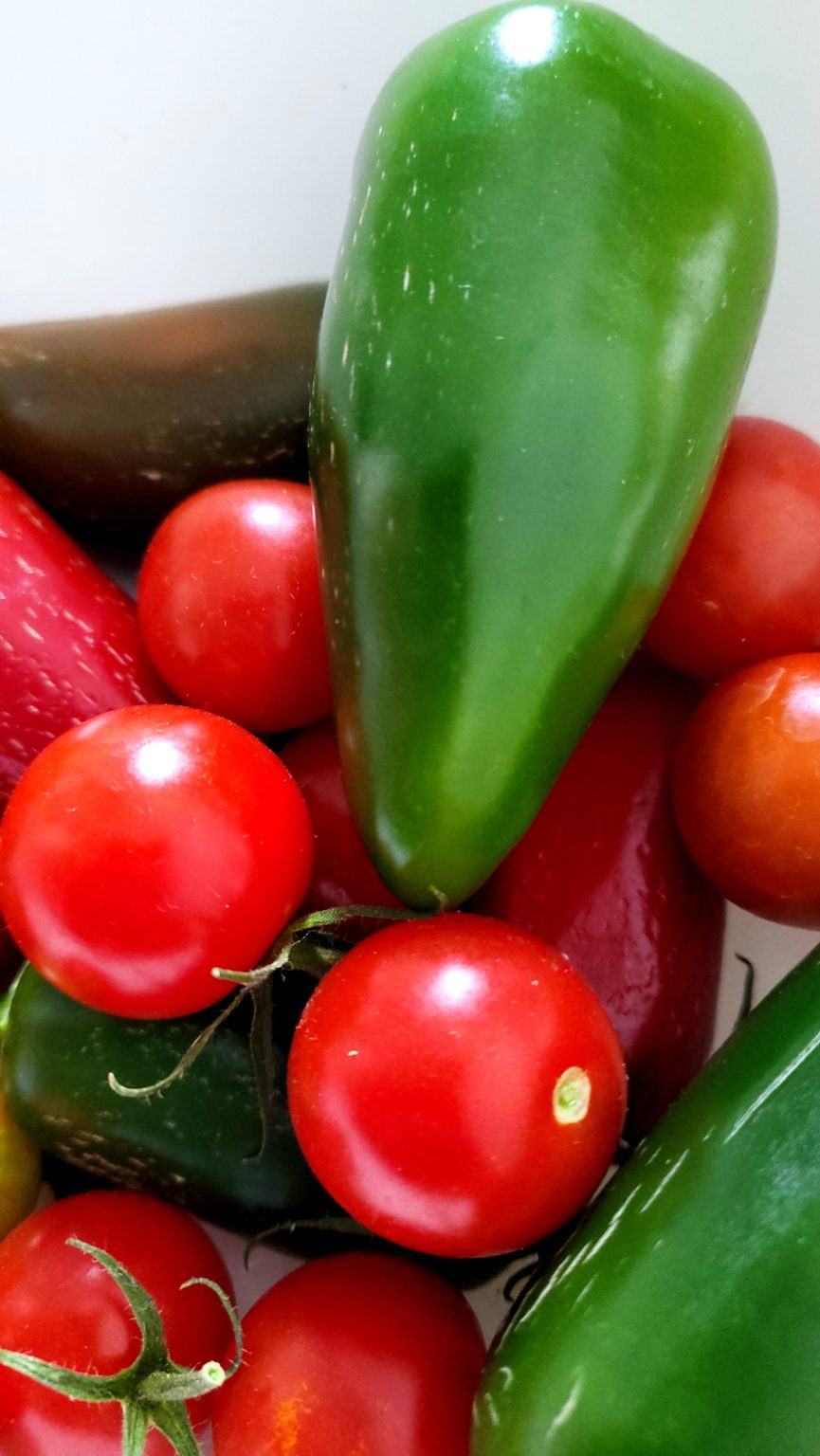 If you really like this recipe, make sure to check out my homemade ciabatta bread.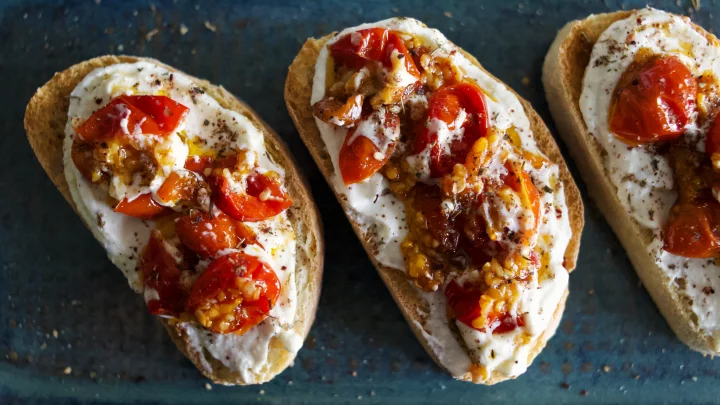 Whipped Feta with Tomatoes
Easy peasy whipped feta with tomatoes. So light and fluffy, this appetizer is perfect to wow your guests.
Ingredients
Whipped Feta
1 block feta cheese (approx 500g)
1 tbsp cream cheese
2 tbsp Greek yogurt
1-2 tbsp milk
Topping
10-15 cherry tomatoes, halved
1 tbsp minced garlic
1 tbsp olive oil
1 jalapeno, chopped (optional)
salt, pepper
Instructions
In a food processor, place the feta cheese, cream cheese and Greek yogurt and 1 tbsp of milk.
Blend until smooth. If it is not smooth, added the other tbsp of milk.
Place in a serving bowl and set aside.
In a pan over medium heat, add the oil, tomatoes, garlic and jalapenos.
Once the garlic is golden brown, turn down to low and saute until the juice from the tomatoes has evaporated.
Pour the tomato mixture on top of the whipped feta.
Serve with toasted bread. (My favourite is ciabatta)