There's pilaf… and then there is perfectly made pilaf. It requires on trick that you may or may not be aware of. Today I am going to give you my perfect rice pilaf recipe – Armenian style.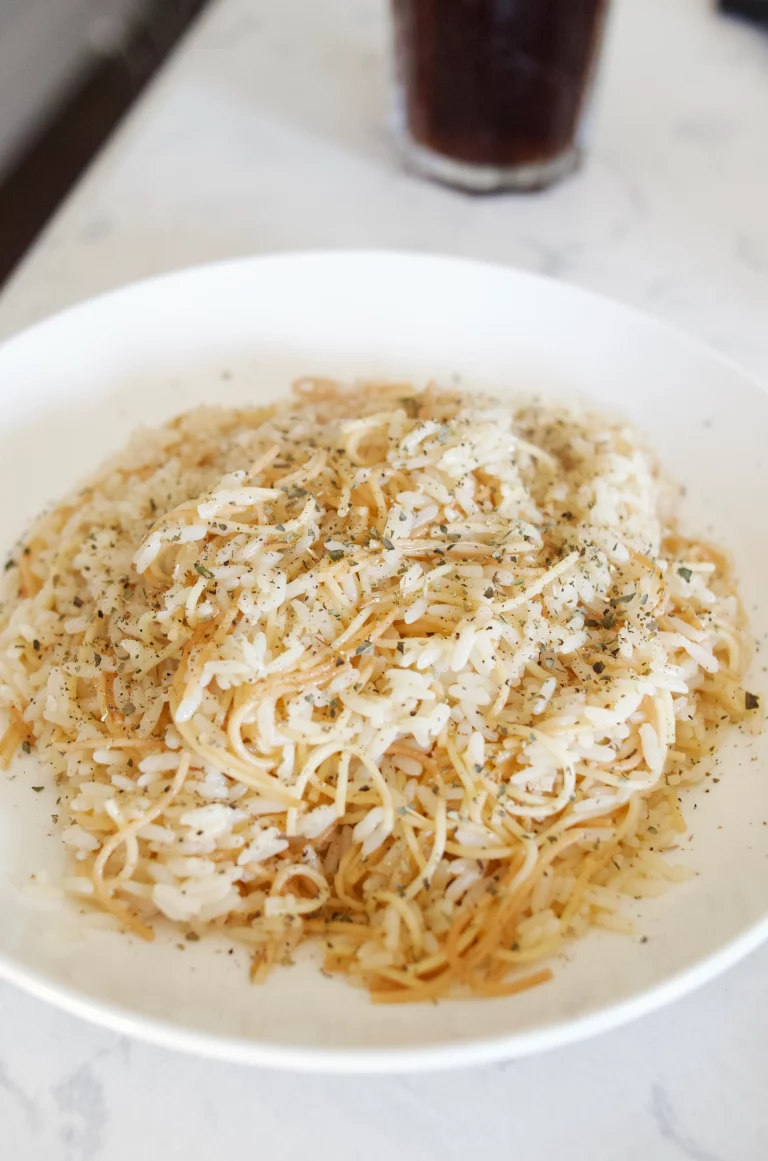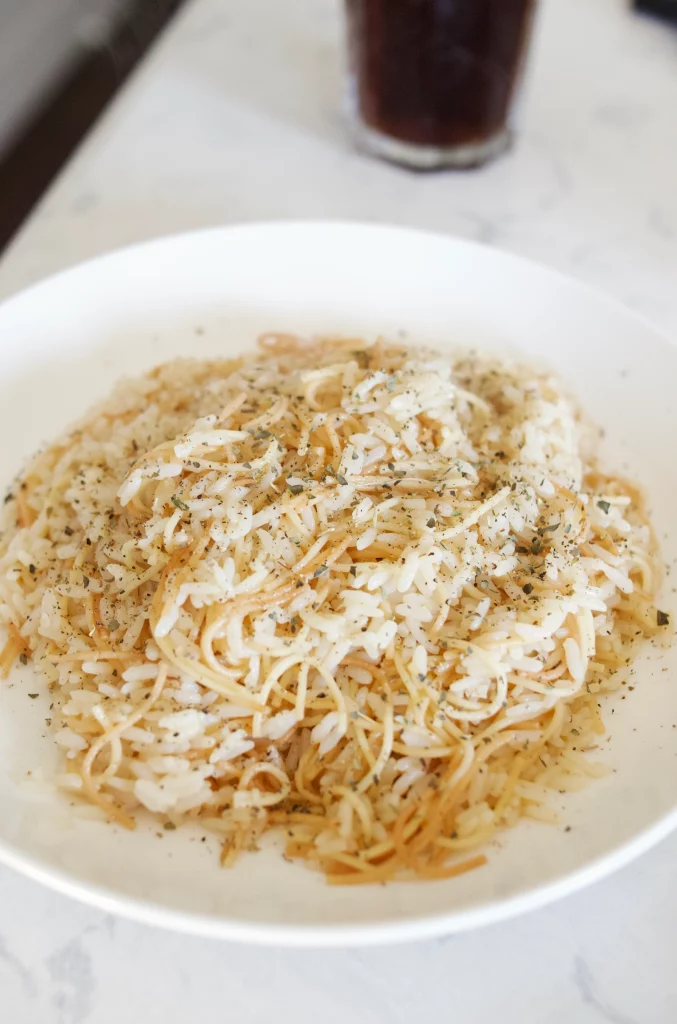 Growing up, my dad used to have this all the time. Made by his Armenian grandmother.. the recipe was then passed down to their children all the way down to me… but don't think this is some special family recipe – it's not! In fact most people from the Caucasus region make pilaf this way. It's so simple!
What will you need to make rice pilaf?
White rice
Thin egg noodles
Butter
Chicken broth
salt
Actually making the rice takes about 30 minutes in total, with only 10 minutes of those being hands on.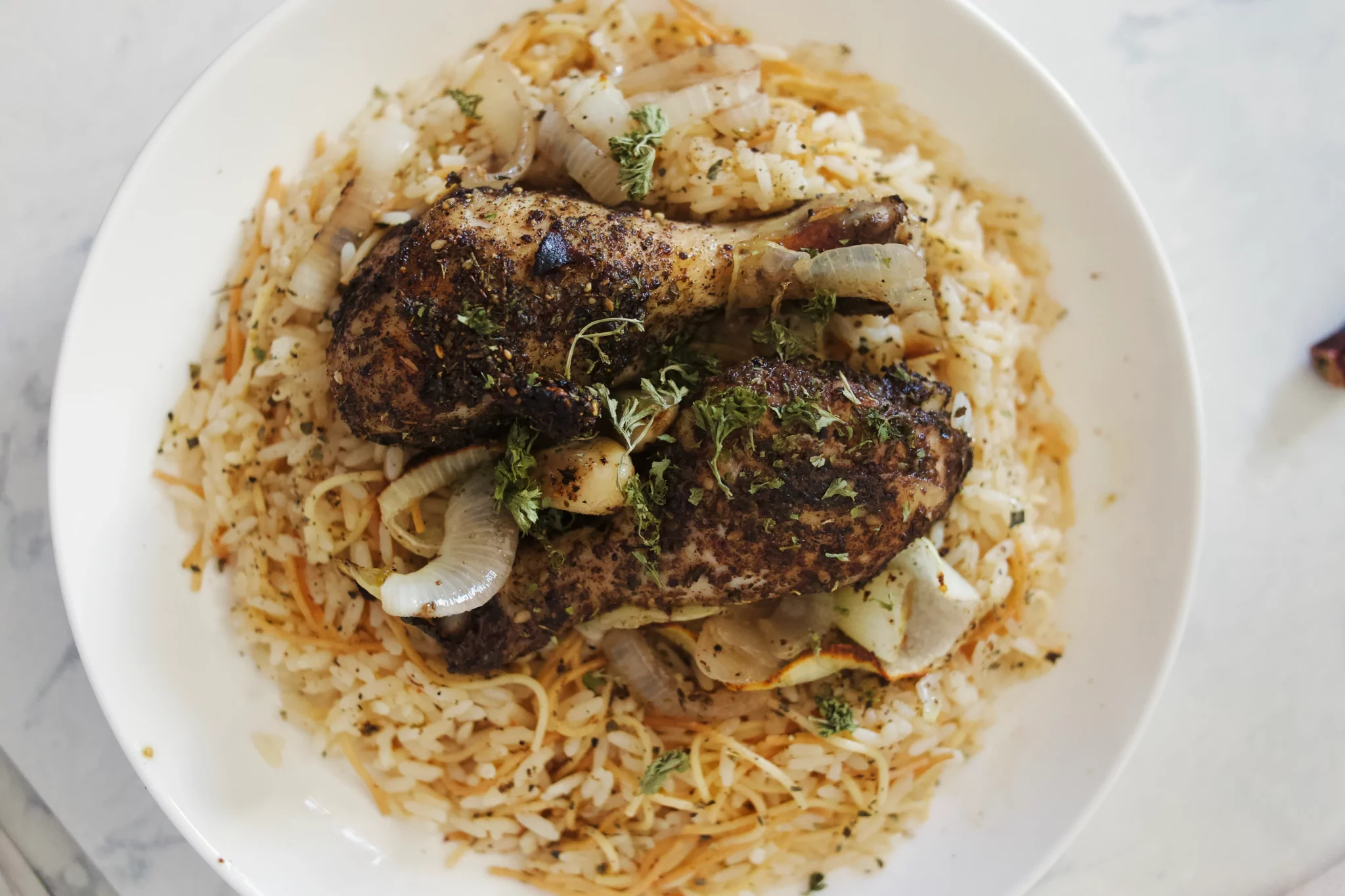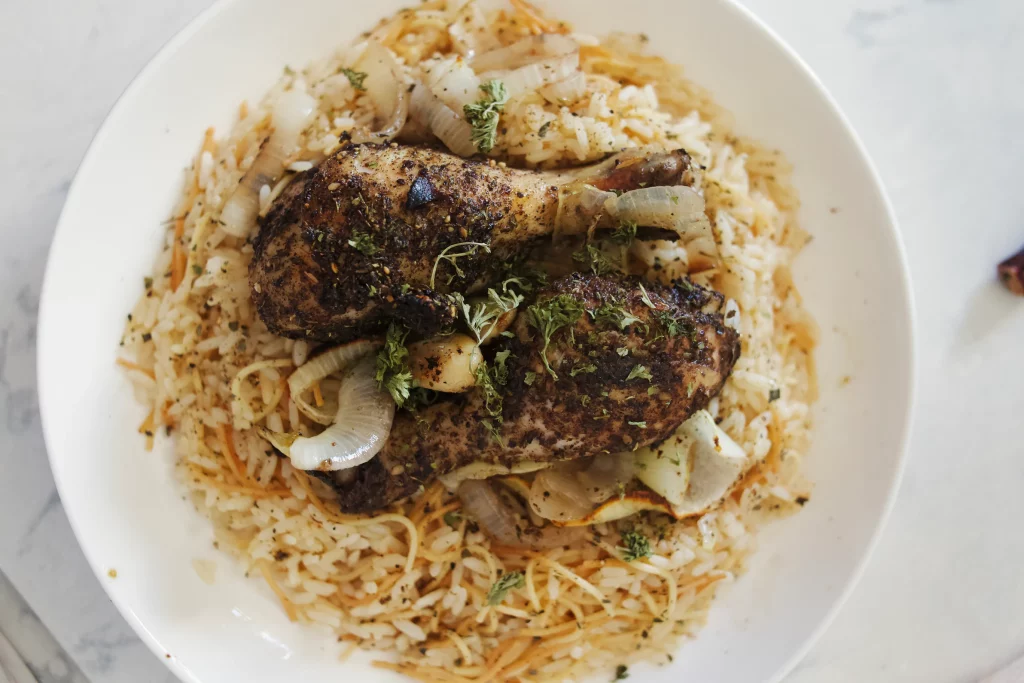 How to make rice pilaf
The first thing you want to do when making pilaf is to brown the egg noodles. Place the butter in a pan over medium heat and add the noodles. Saute them until they are nice and golden brown. You will have to stir frequently otherwise they might burn.
Following the browning of the egg noodles, we want to make sure the rice is coated in the butter as well – the grains don't have to be browned but make sure it's evenly coated in butter.
Once the egg noodles are browned, the rice is coated in oil, all you have to do is add the chicken broth. Stir until it begins to boil.
The trick to making rice pilaf
There's one little trick to making rice pilaf – after you pour the chicken broth into the rice, it should come to a boil. That is when you want to put a lid on the rice, turn it down to low and DO NOT TOUCH the lid until the rice is done.
I like to use a glass lid, making it easier to tell when it's done.. however the simple rule is to let it cook for 20 minutes on low.
Honestly, it's easy as that!
Rice pilaf is usually (at least in my home) eaten with chicken. Pictured above, I marinated my chicken in a homemade za'atar seasoning before baking.
It was really quite splendid!
If you like this recipe, make sure to check out my other Armenian recipes like lahmajoun.
How to perfect rice pilaf - just one simple trick you should know before you bring out the pots and pans!
Ingredients
1.5 cups white rice
1 handful egg noodles (thin & short)
3 cups chicken broth
1 tbsp butter
salt (if broth is low/no sodium)
Instructions
Melt the butter in a pan over medium heat.
Add in the handful of thin/fine egg noodles and stir until they become a nice golden brown.
Once the egg noodles are browned, pour in the rice and stir until the rice is coated in the butter.
Pour in the chicken broth, stir frequently until it comes to a boil.
Place a lid on the pan and turn the heat down to LOW.
Let it cook for 20 minutes, do not open the lid at all. *20 minutes should work for the standard stovetop - but if your rice is sticking to the pan, the heat is too high and try on a smaller burner*
Once the 20 minutes is up, serve and enjoy!
*If you used low/no sodium broth, add salt before serving.