Have you ever had scapes? Up until recently, I only heard about these like some sort of magical fantasy and had been looking for them in every store. Well, I found some and decided to make a delicious tomato and goat cheese spread with scapes.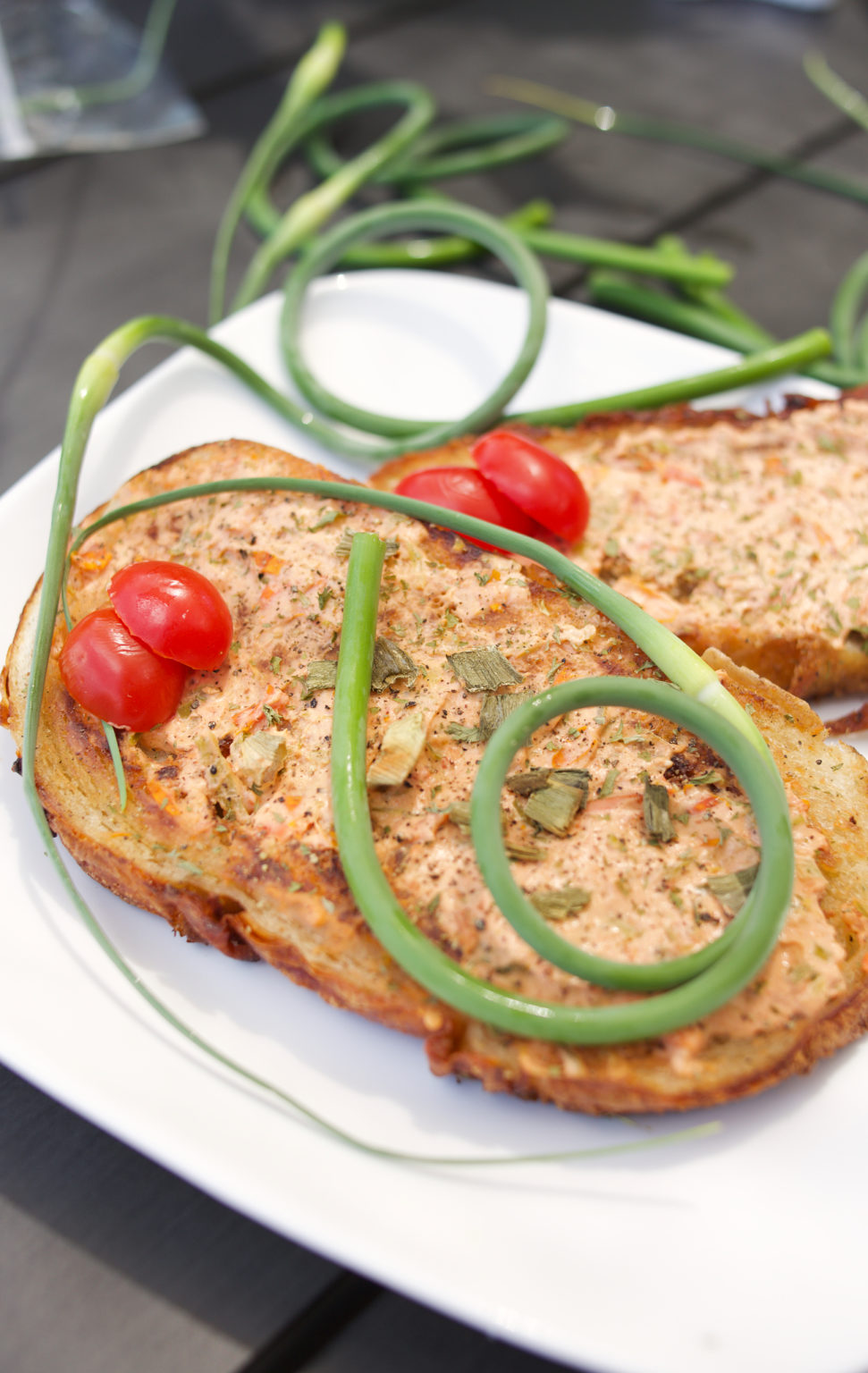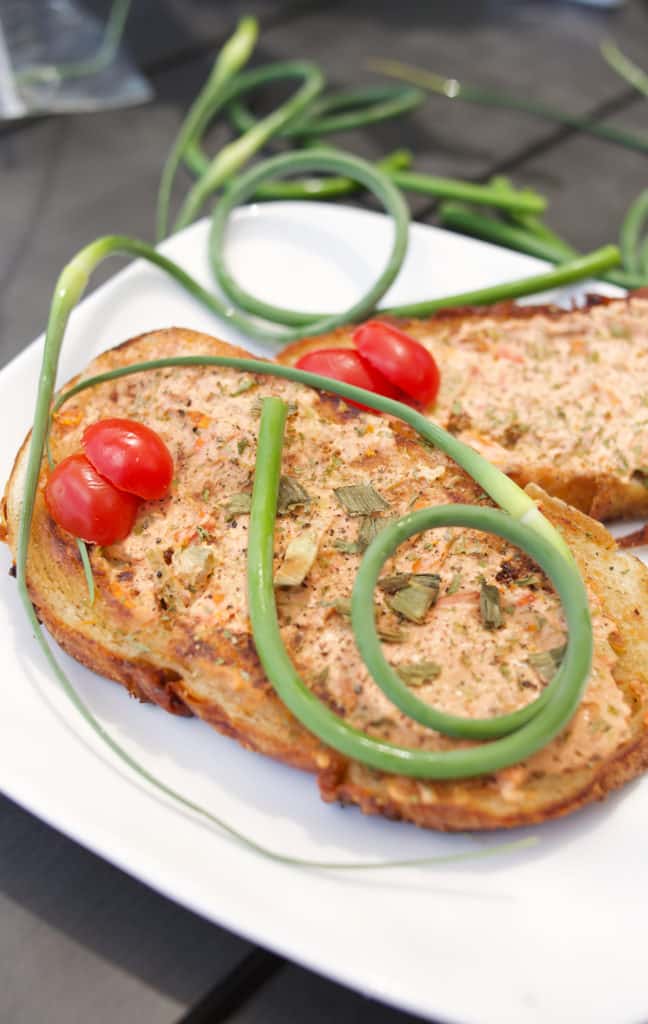 If you aren't 100% sure what scapes are – they are essentially the stem and flower that grow from the garlic. They are very similar to green onions, but have a stronger and curly stem. They smell AMAZING.
According to the package I bought, you can eat them raw or cooked. I did try them raw but honestly, they were a little TOO garlicky for my liking so I decided to try them cooked.
If you are looking to replace the scapes in this recipe, I recommend using 2 cloves of garlic, minced. As well as a tsp or so of onion powder.
Now this recipe is pretty much the same as the Low Carb Tomato and Goat Cheese recipe that you can find on my other website The Hungry Elephant but I decided to adapt it to use it with bread.
How to make Tomato and Goat Cheese Spread
This recipe is super simple. Like really easy! and the only small appliance you need is a blender or food processor.
I decided to cook the grape tomatoes and scapes in a little olive oil before blending them in a food processor. This allows the scapes and tomato skins to soften and make it easier to blend.
Once you it is all fully immersed together, you just have to add some goat cheese and salt, pepper.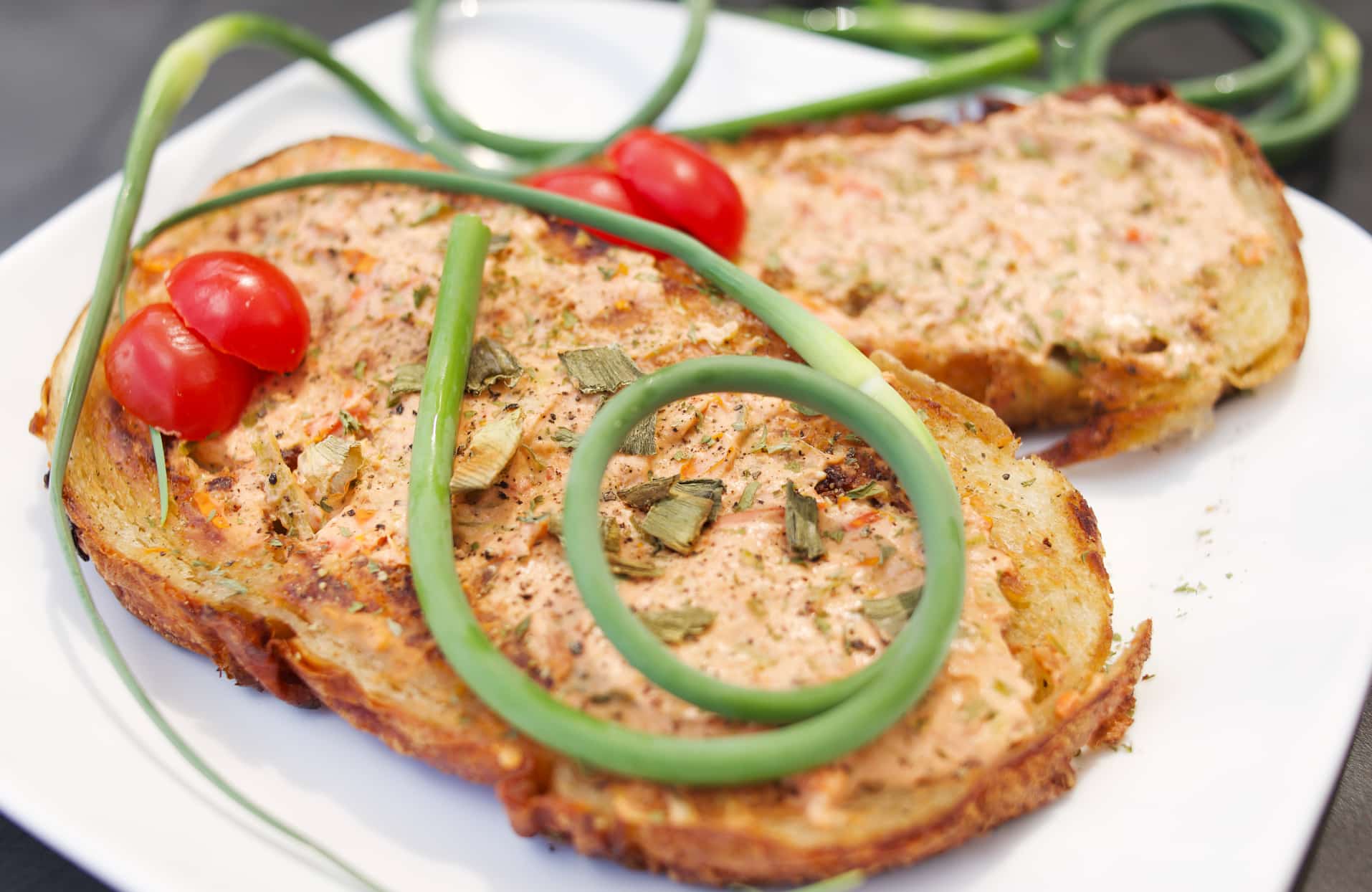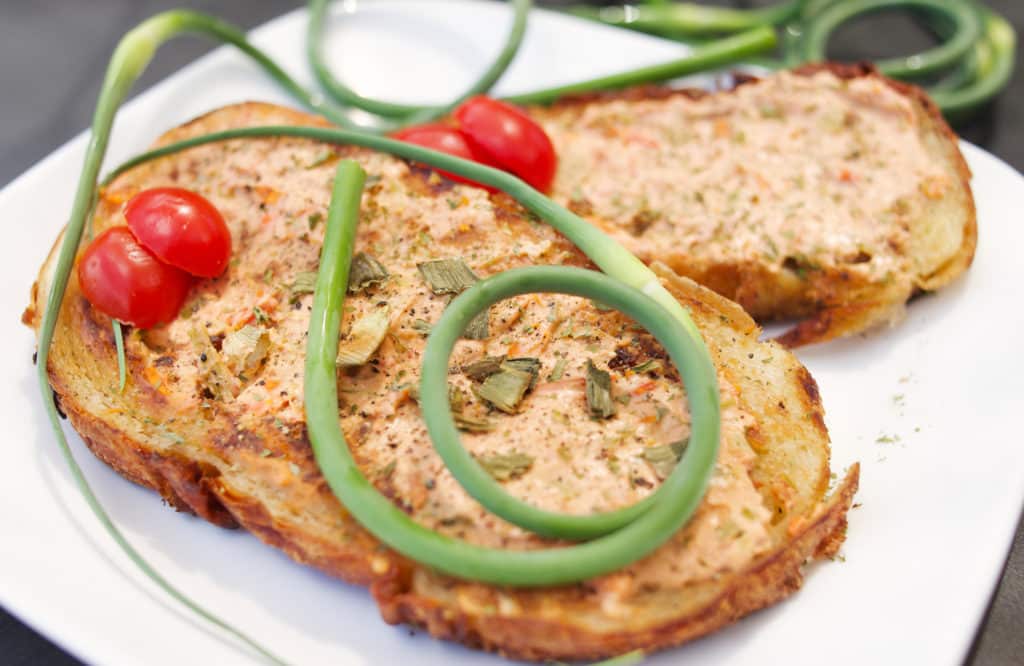 Adding Bread
I highly recommend using a sourdough or ciabatta loaf with this bread. For this recipe and picture, I used a cheese and caramelized sourdough bread, but my simple ciabatta recipe would taste amazing with this.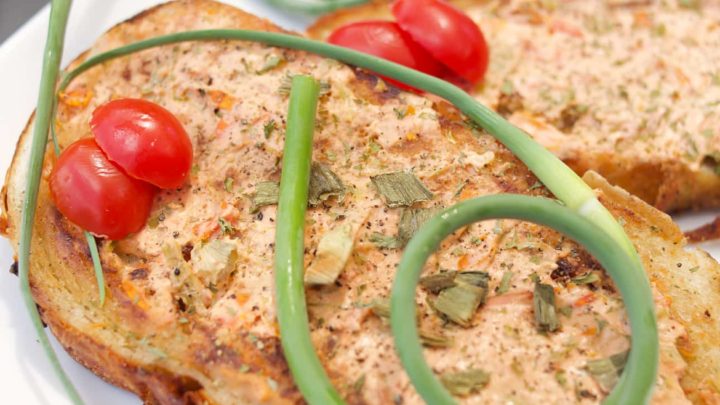 Tomato and Goat Cheese Spread with Scapes
A delightful tomato and goat cheese spread with scapes on toasted bread. Better than store bought spreads. A perfect crunchy snack.
Ingredients
1/2 package (140g) grape tomatoes, halved
2 scapes
1/2 cup (100g) goat cheese
2 tsp olive oil
salt/pepper
sourdough bread
Instructions
In a pan over medium heat, add in the olive oil.
Once up to temperature, add in the scapes and tomatoes.
Cook until the tomato skins are wrinkly and scapes are slightly browned.
Place into a food processor and blend.
Add in the goat cheese along with salt and pepper. Blend.
Once incorporated, place into a dish and cover. Refrigerate until use.
When ready, toast a flew slices of sourdough bread and enjoy this spread on top!
Notes
*scapes can be substituted with 2 garlic cloves, minced and 1 tsp powdered onion.