I have to admit, growing tylecodon from seeds has been the easiest to grow so far, but it grows SLOWLY. Eventually it will look something like this: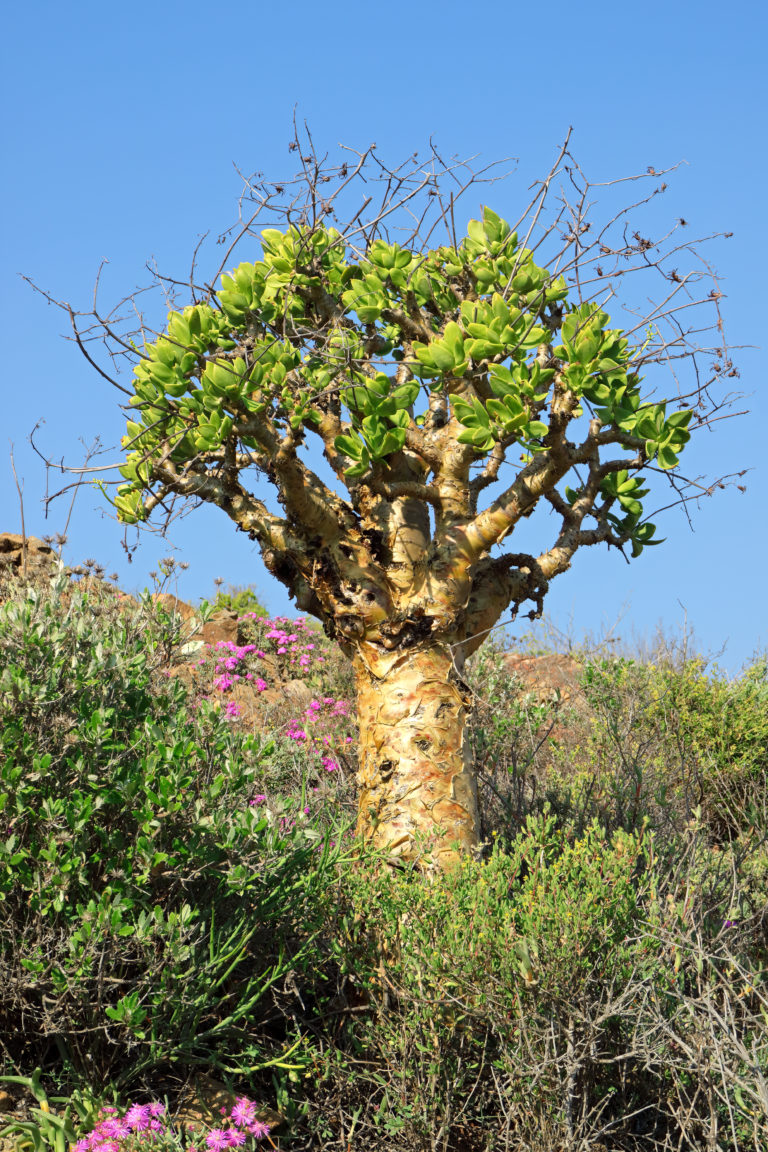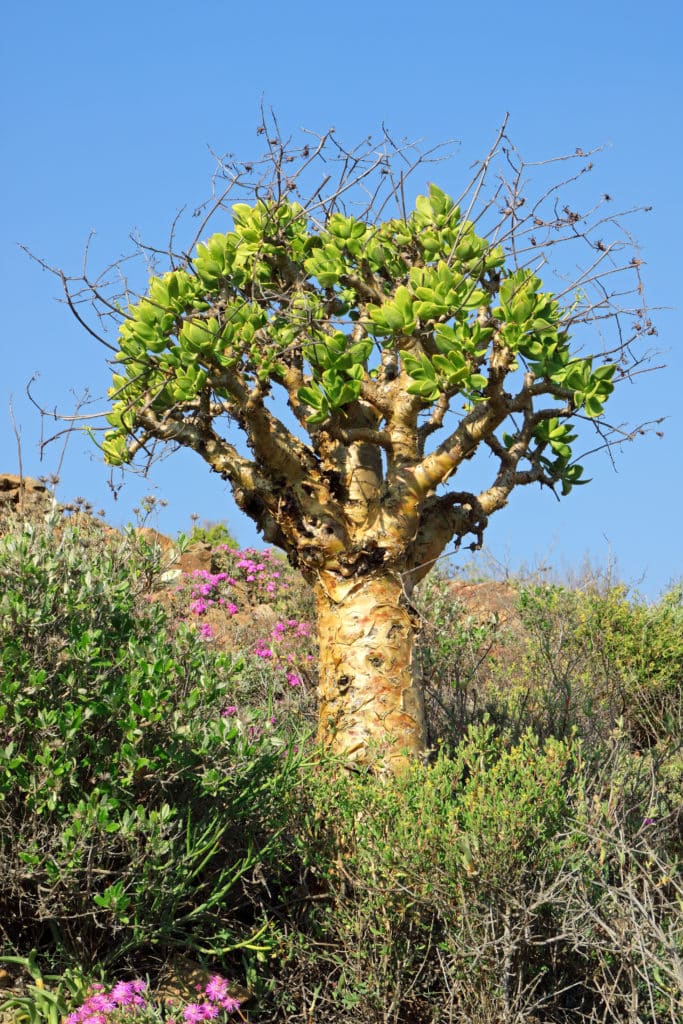 Now I don't expect it to be THAT big. Especially since I am in Canada.. but it will eventually have a similar (but smaller) look to it.
While I've found that tylecodon is fairly easy to grow (so far), it grows incredibly slow. When it first germinated, it was probably the size of a pen tip. Maybe smaller. It starts off so small.. (also this is tylecodon racemosus)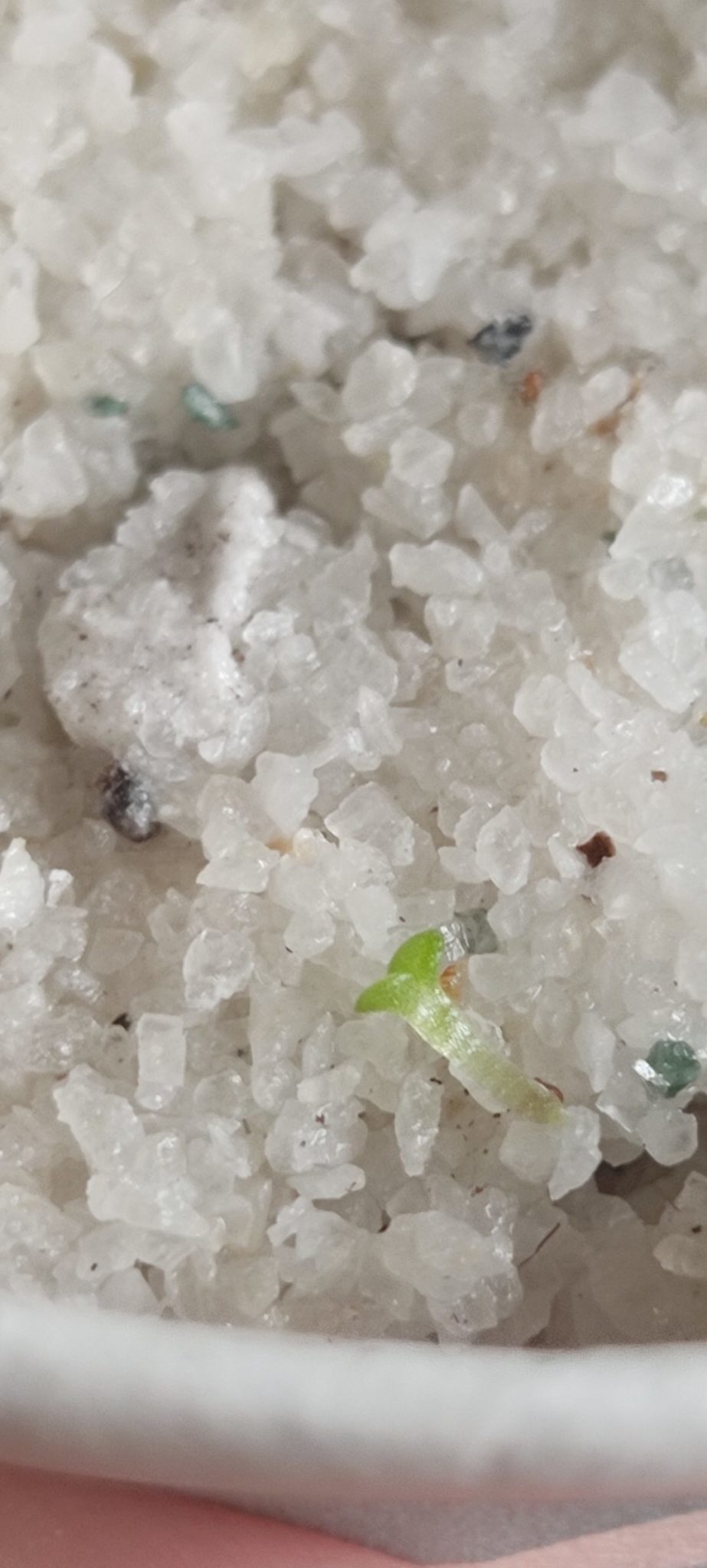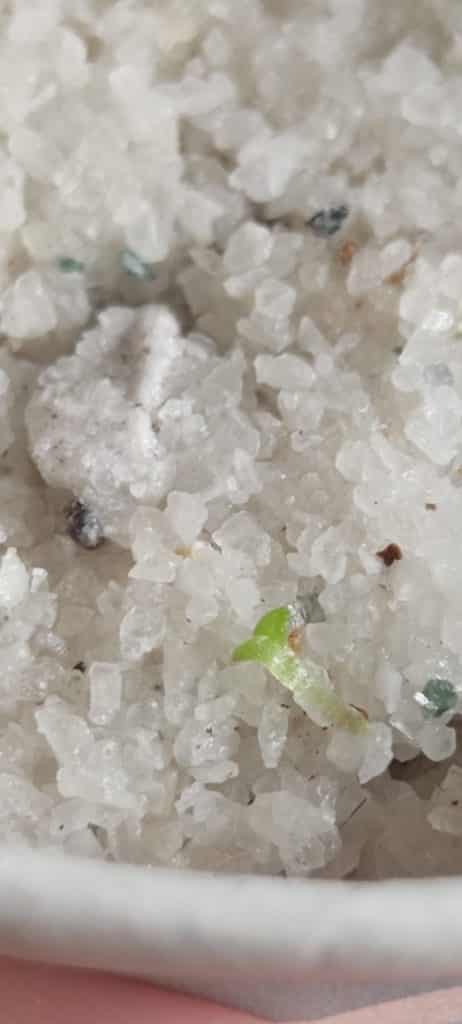 I put in granules of sand when I planted this and as you can see, it doesn't start off much bigger than a granule. Very hard to see.
How I grew a tylecodon:
Sowed: March 22nd, 2022
Germination: 1-2 weeks
Temperature: 5-15°C
Location: Southern Ontario, Canada.
Light: moderate, south facing window
Watered: once (possibly twice)
I bought my Tylecodon racemosus seeds at the end of winter, so while this is a winter succulent, I didn't think it was wise to wait 9 months until I could sow in the fall. I do live in Canada though, so it wasn't completely hot at this time. I figured I'd sow it and leave it in a room that is usually colder than the rest of the house.
What you will need:
Tylecodon seeds
Cactus soil mix
Perlite
Coarse sand
For soil, I used a sterilized cactus mix, mixed with a ton of perlite. You want it to be well draining so it won't rot at the root. To sterilize soil, place in a microwave safe bowl and cook for 3 minutes. Let it cool afterwards.
After it cooled down, I placed a layer of perlite at the bottom of a small paper cup. I then scooped in a few spoonfuls of cactus/perlite mixed followed by a layer of coarse sand.
I poked several holes in the bottom of the paper cups and then placed them in a small bowl of water.
Once the soil and sand have soaked up some water, I carefully placed the tylecodon seeds onto the top of the coarse sand.
I then placed the paper cup into a sandwich bag and placed by a south facing window in the coolest area of my home. You don't want it to be completely in the sun or near a heat source.
I then left it. For months. This is what it looked like 3 months later.
This is currently what my tylecodon looks like. It's expected to take around 1-2 years to get to a size where you can repot. Until then, it will stay in this tiny little paper cup.
Follow along and I will continue to post pictures as it grows!